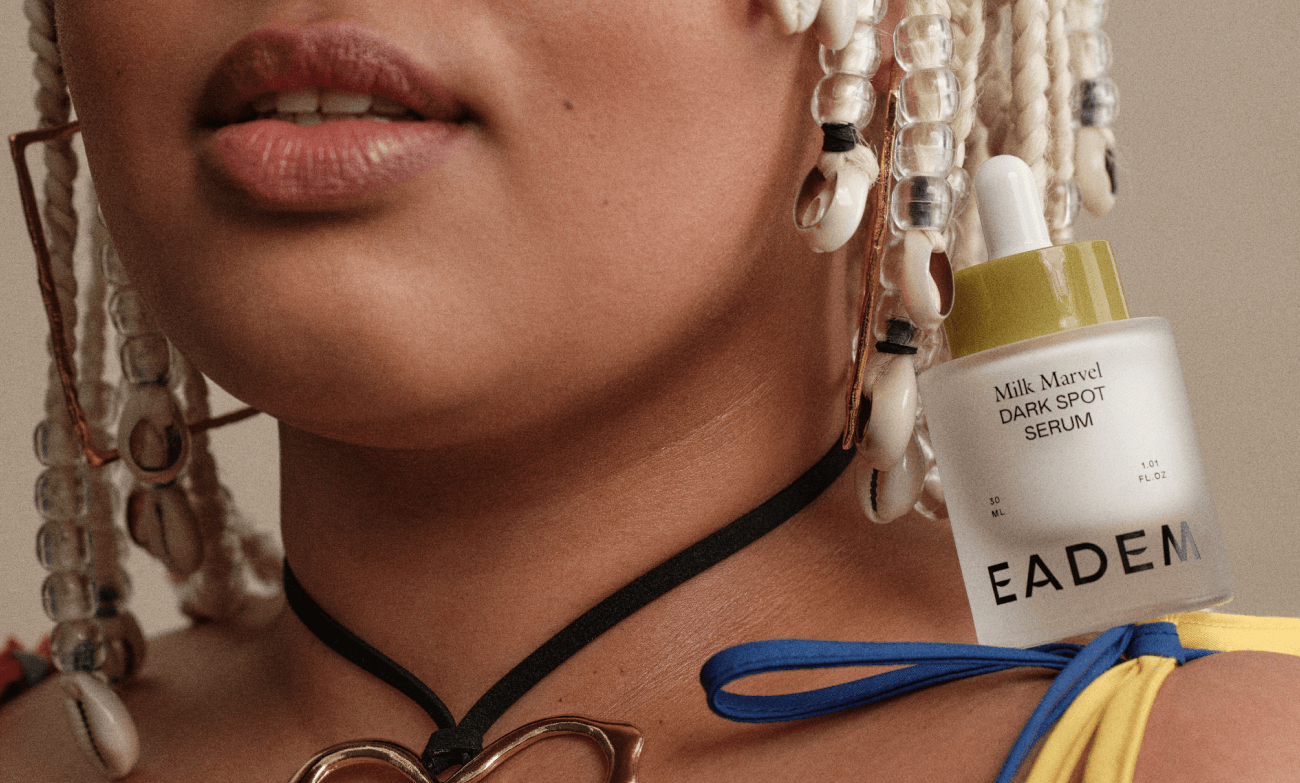 DARK SPOTS OFF
THE SERUM THOUSANDS ARE USING TO FADE THEIR DARK SPOTS.
DARK SPOTS OFF
THE SERUM THOUSANDS ARE USING TO FADE THEIR DARK SPOTS.
Our independent research showed that Milk Marvel had the following effects for those with darker skin and post-inflammatory hyperpigmentation:

• Visibly faded dark spots after 14 and 28 days
• Visibly increased skin radiance and luminosity
• Visibly increased fineness of skin texture
SEE HOW IT HELPED OTHERS:
AN EFFECTIVE ROUTINE FOR $1/DAY
Milk Marvel is infused with Niacinamide, Amber Algae, and Encapsulated Vitamin C. Our Smart Melanin™ Technology ensures that every ingredient is used at the just-right dosage, so you can trust it's the most compatible and efficient at fading dark spots on skin of color.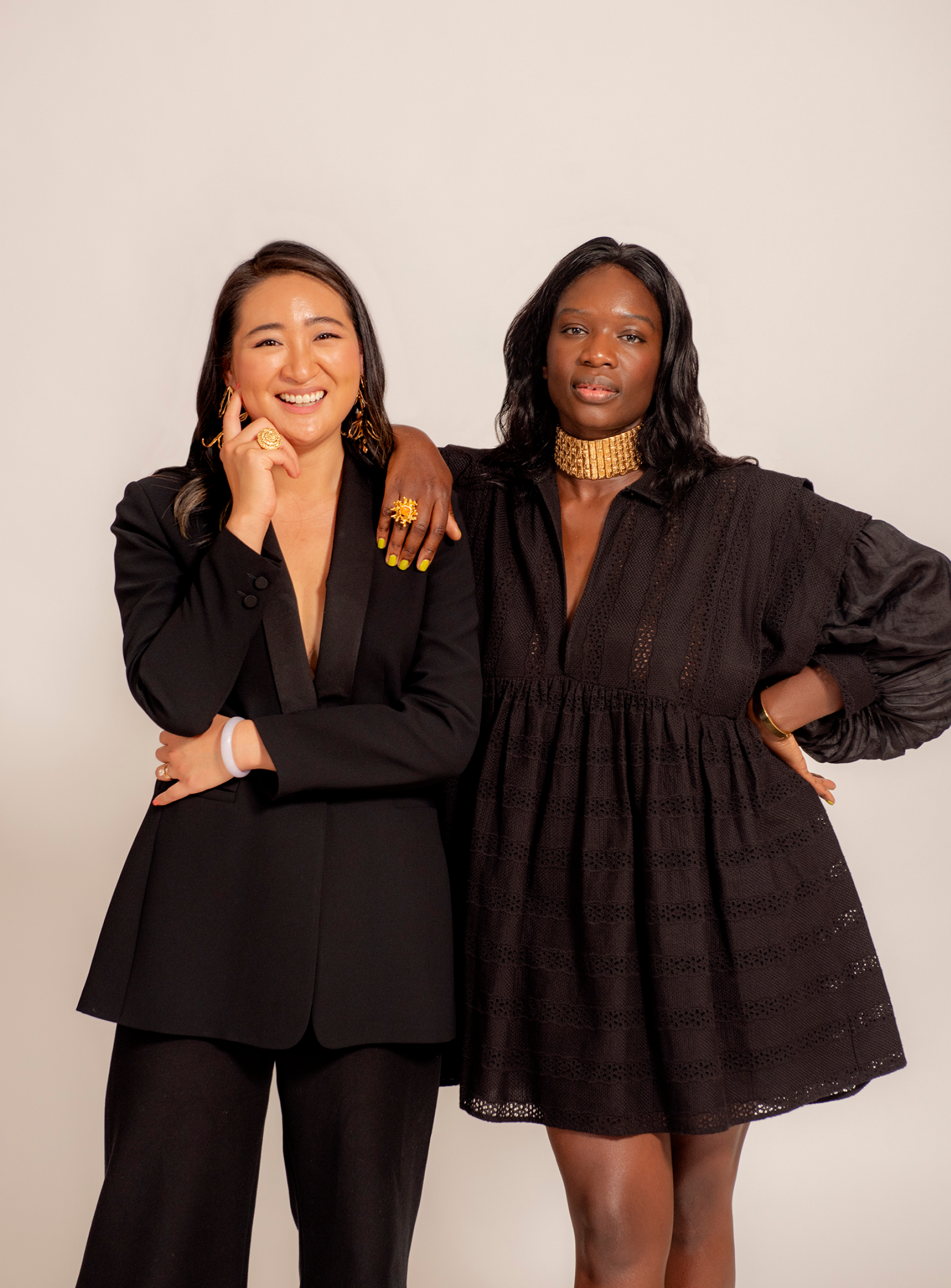 A BLACK- AND ASIAN-OWNED SKINCARE COMPANY
Founders Marie Kouadio Amouzame and Alice Lin Glover first met at Google, where they bonded over being children of immigrant parents—from the Ivory Coast and Taiwan respectively—as well as beauty lovers. When they began discussing makeup and skin-care, "we saw a hole in the market," Amouzame recalls. "And that's what really inspired us to create a brand for people that look like us."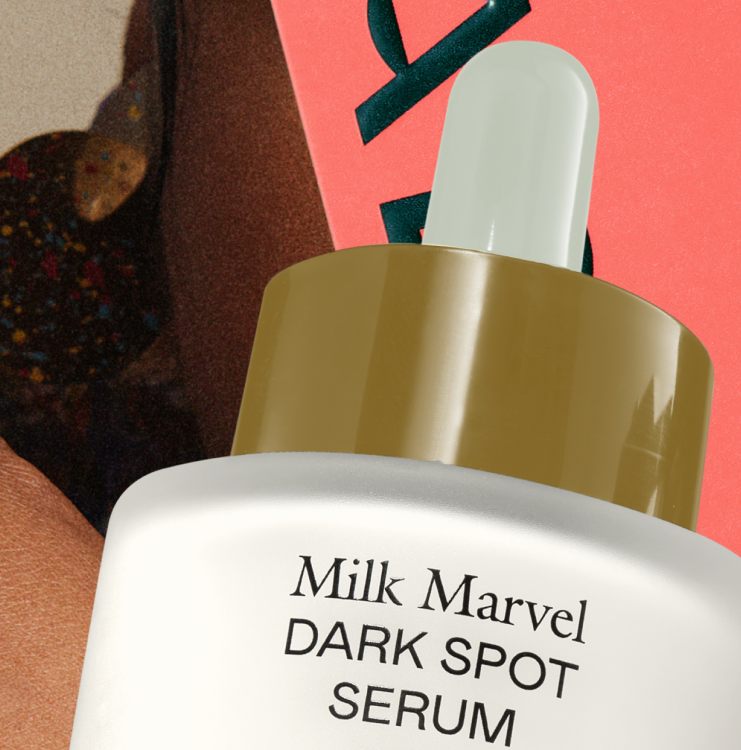 FINALLY, A DARK SPOT FORMULA MADE FOR OUR COMPLEXIONS
Pimples, inflammation, and bug bites leave very visible,annoying darker marks that take months to fade. No more trial and error or product hacking. This unique milky formula rapidly fades acne scars, dark spots and PIH without lightening your natural skin color.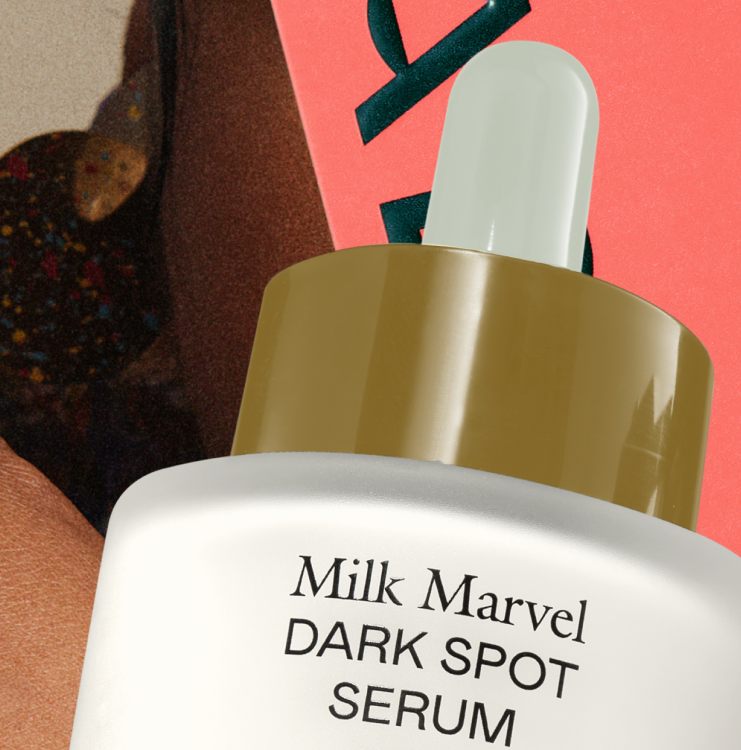 GENTLE ON SKIN AND GIVES AN INSTANT GLOW
Milk Marvel gives a healthy-looking glow immediately after the first use, and over time, it helps even the skin tone and prevent the appearance of new dark spots. It is uniquely designed to be gentle on all skin, even the most sensitive.
THE EADEM PLEDGE:
Melanin-Loving Ingredients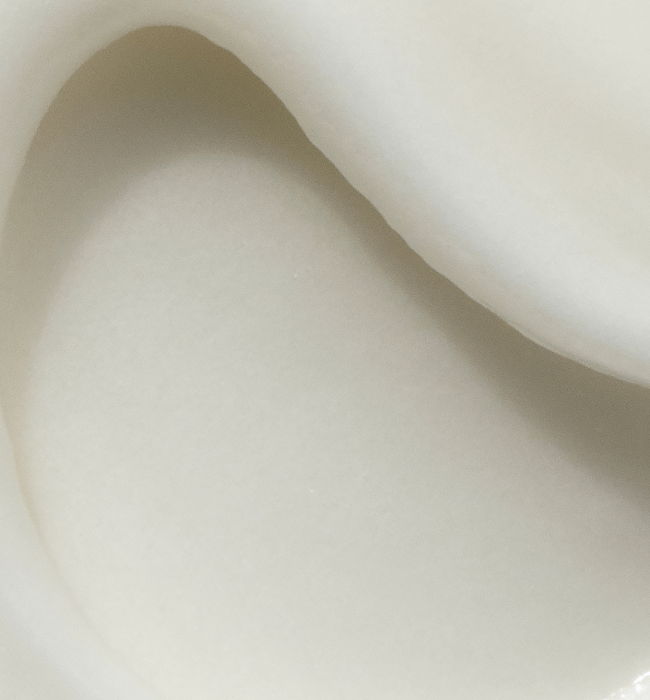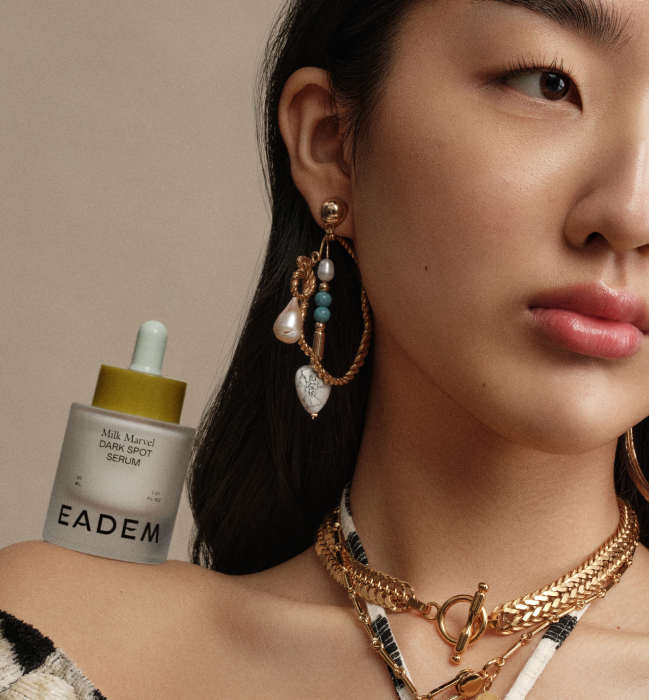 THE BRIGHTER (NOT LIGHTER) TRIO
Save 18% with our 3-piece routine, filled with enough product to be used daily for 2-3 months.